Wood Floors Need Professional Care
Many things can damage wood floors, whether they're built-in or free-standing. Since wood is much softer than other types of flooring, such as tile, stone, or carpet, it's much more susceptible to dents and scratches from high heels, toys, food crumbs, and more. By giving your floors the proper care and maintenance, you can ensure that your hardwood stays in good condition for years to come while looking just as good as it did when you first installed them.
How do I know if my wood floors need professional care?
The first step is to have your wood floors evaluated by a professional. When doing so, you should ask a few questions to determine whether they require restoration. 
How do your floors look and feel? 
Are they becoming dull and scratched over time?
Is the finish flaking off on certain sections of your floors or discolored in patches? If so, it may be time for professional care.
Is water seeping through and making its way into your walls or causing molding issues?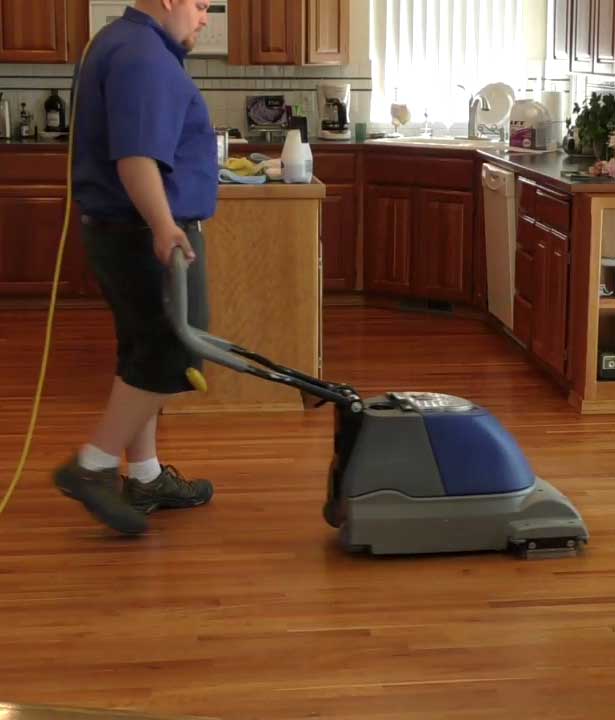 How Long Does Wood Floor Restoration Take?
Don't be surprised to hear it can take quite a while to restore a wood floor. However, that isn't because we don't work quickly. It simply takes time to remove old layers of finish and dirt without damage to your floors. We use careful techniques and specialized tools that allow us to get the job done quickly while avoiding excessive wear on your floor. Once we are done with our work, your floor will look like new! Make sure you hire professionals for your next restoration project; if you want beautiful results, you need someone who knows what they are doing!
Benefits of Wood Floor Restoration
Wood Floor Restoration Can Provide Increased Beauty: While newly-purchased hardwood floors might look great at first, over time, they begin to show signs of wear and tear—often in unexpected places, such as edges where furniture comes into contact with walls. Wood floor restoration can be an expensive task, but there are many benefits that come along with it. With proper care and maintenance, wood floors can last for a long time and stay looking beautiful. If you notice your wood floors aren't looking their best or need some work to restore them, give us a call! Our experienced team of professionals will provide you with helpful information on wood floor restoration services and how we can help preserve your wood floors.