Tile and Grout Cleaning Services
For many homeowners, the thought of tile and grout cleaning makes them cringe due to past experiences with other companies that either didn't clean up after themselves or charged more than they were worth. Luckily, when you use the right tile and grout cleaning service, you can have tile and grout that sparkles like new without having to worry about the hassle of doing it yourself or paying more than necessary for the service you need. Learn how to choose the right tile and grout cleaning service by following these tips.
Tile and Grout Cleaning Tips
Once you've found a tile & grout cleaning service that will get out those deep-down stains, here are some helpful tips for keeping your tile & grout clean in between cleanings. 
Sweep or vacuum your floor regularly
Always use coasters when placing drinks on your furniture
If you have small children, pets or wear high heels often, rinse spills immediately
Remove spills as soon as possible to avoid staining
If you're in need of a professional tile & grout cleaning service to restore your home or business, we can help.
Call (509) 892-1922 today to schedule your appointment!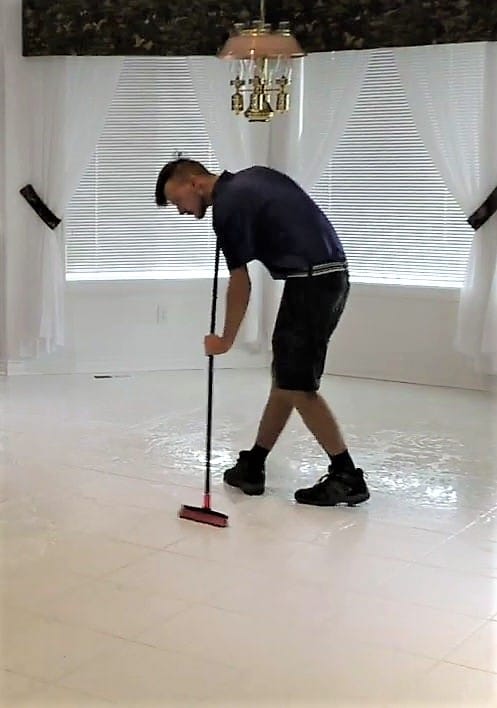 Finding a Professional Tile and Grout Cleaner
While it might seem tempting to clean your tile & grout yourself, it's easy to make mistakes that can damage your tile & grout in addition to time spent on cleaning. Instead of risking damage to your floors, you should trust a professional service. The first step when finding a professional is knowing what questions you should ask. 
Do they have certifications? Are they insured? How much experience do they have? 
Then, think about what qualities you want in a cleaning service; communication style, price range, flexibility with scheduling are all important things that should be taken into consideration when looking for a professional provider.